FOCACCIA w/Herbs & Caramelized Onion – 10 oz
FOCACCIA w/Herbs & Caramelized Onion - 10 oz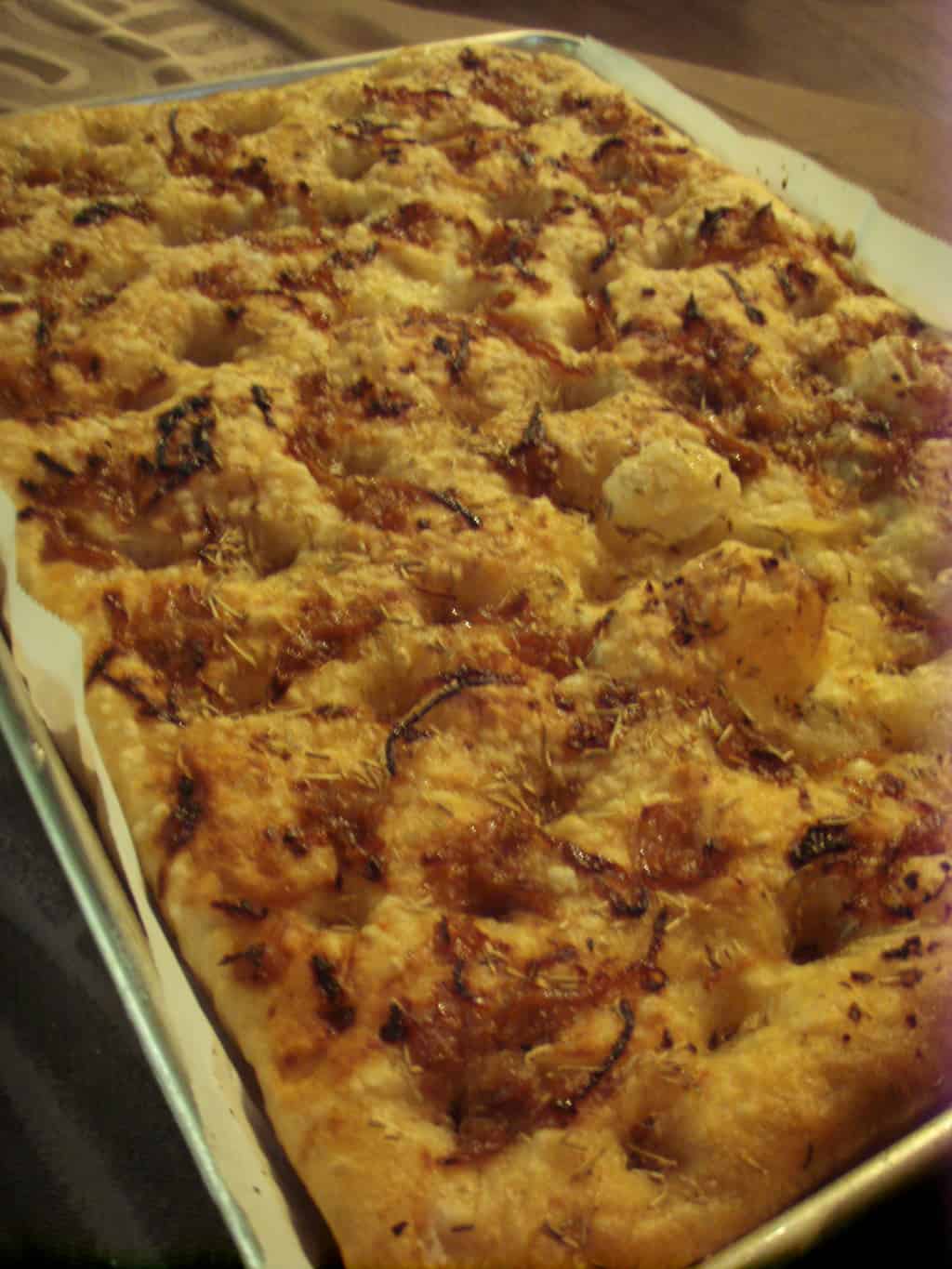 Description
Customer Reviews (1)
FOCACCIA is an Italian Flatbread. It is light, tasty and delicious by itself or when served with wine, or as a side with soup or salad.
Lynch Creek Farm (LCF) Focaccia is topped with seasoned olive oil (rosemary, garlic and black pepper), caramelized onions and course kosher salt. It is produced over a two-day period. Day-1, a Starter is created and refrigerated overnight. On Day-2, the bread dough is mixed, raised, folded, baked, and when cool, packaged for delivery.
LCF bakes Focaccia in half-size, sheet trays (LWH = 18" x 13" x 1") in our Wood-fired Oven and cut into four pieces.
PORTIONS: One Order of Focaccia is approximately 6" x 9" x 1" thick, IS NOT cut into smaller pieces, and weighs approximately 10 ounces. Individual rectangular pieces may be cut to serve, or larger portions may be sliced in half to form a sandwich.
RE-HEATING: Focaccia can be eaten at room temperature, or lightly-toasted. Do not use a microwave oven to re-heat LCF Breads.
STORAGE: It is preferable to consume fresh Focaccia; however, portions may be frozen in a sealed plastic bag, and then re-heated.
1 Reviews for FOCACCIA w/Herbs & Caramelized Onion - 10 oz
Incredible - Saturday, June 23, 2018

Robert Radcliffe

Just simply delicious!
Please sign in or create an account to submit a review for this product.