HEARTY RUSTIC SEEDED BOULE – 18 oz
HEARTY RUSTIC SEEDED BOULE - 18 oz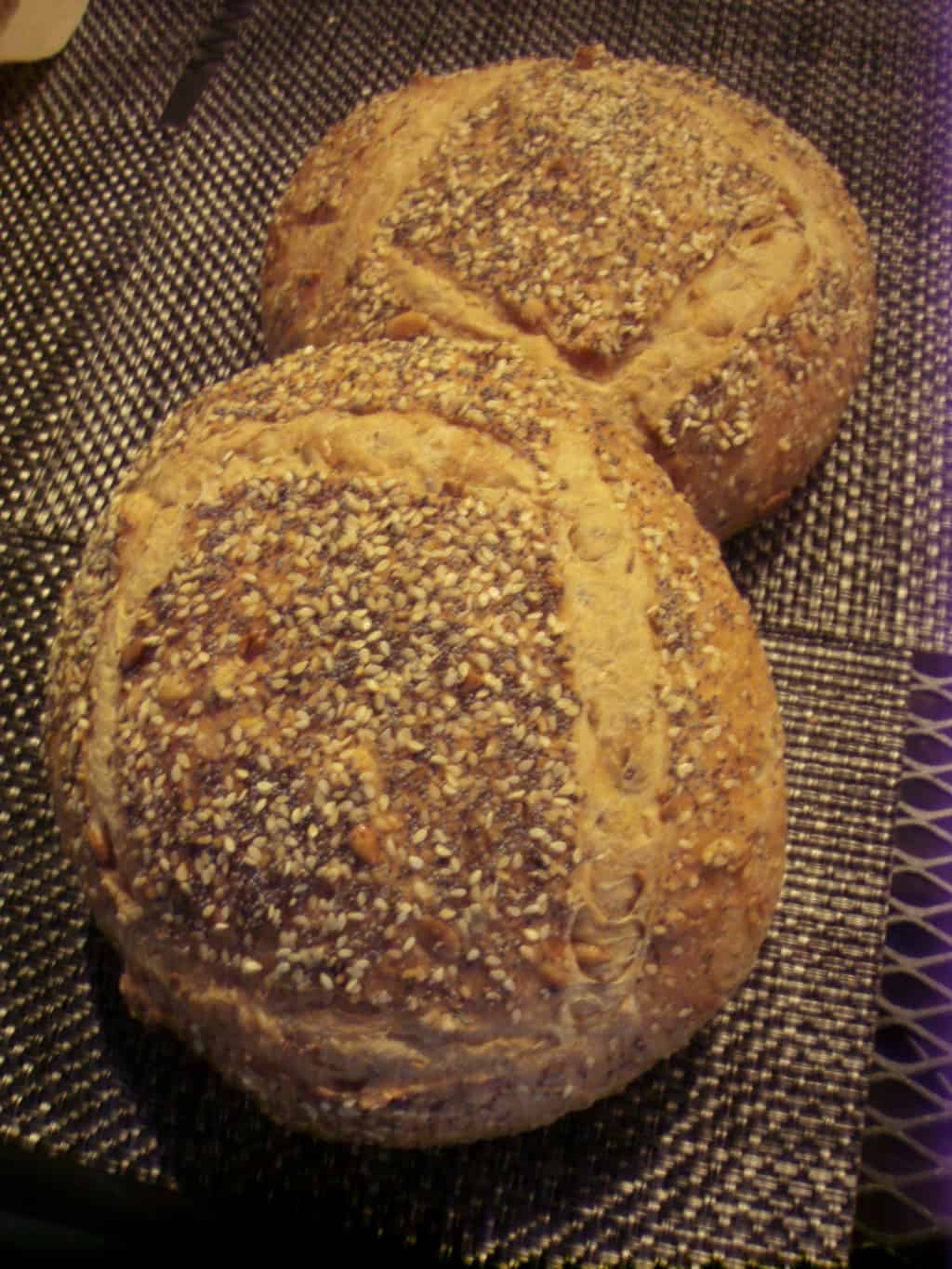 Description
Customer Reviews (1)
With a name derived from the French word for "ball," the Boule is a dense round loaf incorporating multiple seeds--sunflower, flax, sesame, poppy, and pumpkin. The Hearty Rustic Seeded Boule is a flavorful, versatile bread. Whether the beginning of a hearty lunch sandwich or toasted for a simple breakfast or snack, the Lynch Creek Farm (LCF) Boule is sure to please the palate!
PORTIONS:
A Boule is about 9" in diameter and 3" high and weighs approximately 18 ounces.
RE-HEATING:

  All of our free-form, rustic loaves may be sliced and eaten at room temperature, but better if heated or lightly toasted. Do not use a microwave oven to re-heat LCF Breads.
STORAGE:
It is preferable to consume fresh Bread; however, all or portions of a loaf may be frozen in a sealed plastic bag, and then re-heated.
1 Reviews for HEARTY RUSTIC SEEDED BOULE - 18 oz
A Hearty Flavorful Bread - Sunday, June 24, 2018

Anonymous

Delectable aroma with taste to match!
Please sign in or create an account to submit a review for this product.