BreadWorks CINNAMON BREAD – 20 oz
BreadWorks CINNAMON BREAD - 20 oz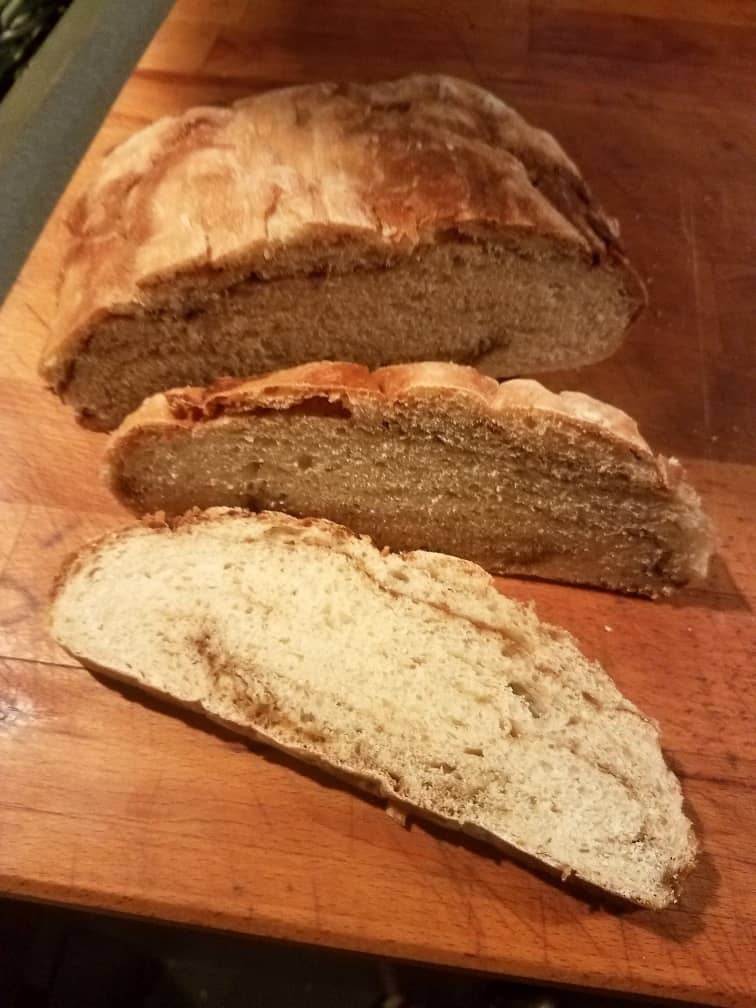 Description
Customer Reviews (1)

If you have attended a "Sunday Brunch" at the Lynch Creek Farm (LCF) Cabin, you will recognize this bread as one of our signature BreadWorks Bread Basket Samplers. It smells of cinnamon and the crumb is lightly swirled with brown sugar and raisins, but not too sweet. Perfect accompanyment with breakfast when toasted and buttered in lieu of a donut or pastry.
PORTIONS: Our BreadWorks Cinnamon Bread weighs approximately 22 ounces and is one-half of baked loaf and measures about 9" x 7" x 3" (LWH).
RE-HEATING: All of our free-form, rustic breads may be sliced and eaten at room temperature, but better if heated or lightly toasted. Do not use a microwave oven to re-heat LCF Breads.
STORAGE: It is preferable to consume fresh Bread; however, all or portions of a loaf may be frozen in a sealed plastic bag, and then re-heated.
1 Reviews for BreadWorks CINNAMON BREAD - 20 oz
Smells like Grandmas Kitchen - Wednesday, August 29, 2018

Robert Radcliffe

Delicious! A Dependable Treat. Signature BreadWorks Recipe.
Please sign in or create an account to submit a review for this product.